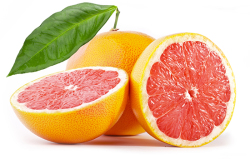 Grapefruit oil has been used for centuries to help fight inflammation, weight gain, sugar cravings and even hangover symptoms. As one of the most versatile essential oils, the aroma of grapefruit oil is clean, fresh and a little bitter, just like the actual fruit itself. It has the signature taste and smell of citrus fruits, which is why many people like to use it in natural household cleaning products and homemade body care and cosmetic, including lotions, soaps and shampoos.

In a study, the scent of grapefruit oil stimulated loss of body fat, strengthened adrenal function and reduced appetite in laboratory animals. Researchers concluded grapefruit oil has tremendous potential as a weight loss aid.

Home Remedy for Weight Loss Boost
Add 1 to 3 drops of grapefruit oil to a glass of water three times daily, or add a blend of cinnamon, grapefruit, ginger and black pepper to a diffuser and take in deep breaths for two minutes, one to three times daily.
SUPER 7 RX GRAPEFRUIT USES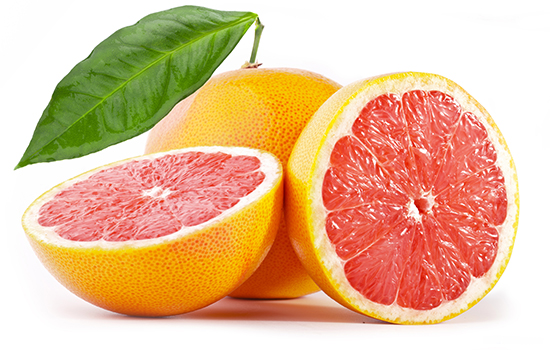 1 - May Boost Weight Loss
Grapefruit oil can support metabolism and may reduce appetite. Mix grapefruit oil with patchouli oil and diffuse it. To boost your metabolism, add 2 drops to water, a smoothie or sparkling beverage. Also massage the oil onto your chest and wrists when a craving strikes.
2 - Helps Reduce the Appearance of Cellulite
Grapefruit essential oil helps to reduce inflammation and increase blood flow, which may lessen the appearance of cellulite. Rub a mixture of grapefruit oil and coconut oil onto areas of concern daily.
3 - Curbs Food Cravings
Grapefruit is known to lower sugar cravings and help kick sugar addiction when inhaled. Add several drops to a cotton ball along wih a touch of coconut oil then rub it onto your wrists, neck or chest, or inhale it directly to stave off cravings.
4 - Promotes Lymphatic Drainage
Grapefruit oil is an excellent diuretic and lymphatic stimulant making it effective for shedding excess water weight, it can also help eliminate toxins and excess salt. Take 1 to 2 drops internally or apply it topically over your kidneys.
5 - Helps with Gallbladder Function and Fat Digestion
By increasing blood to the digestive organs, grapefruit oil helps with detoxification. It has a positive effect on digestion, can help reduce fluid retention and fights microbes within the intestines, gut and other digestive organs. Make a homemade massage lotion with grapefruit and coconut or jojoba oil and then rub the mixture onto your abdomen.
6 - Fights Candida
Grapefruit essential oil has anti-fungal abilities and is able to reduce yeasst and bacteria. Research shows that grapefruit is also effective at fighting urinary tract infections. Diffuse 5 drops or take 1 to 2 drops internally.
7 - Freshens the Air
To get rid of unpleasant odors, diffuse grapefruit oil along with other citrus scents such as lemon oil and orange oil. Additionally, use grapefruit oil on wooden surfaces, countertops, floors or household appliances to help kill bacteria and mask odor.
article courtesy of Dr. Axe
photo courtesy of reseal-quality.com