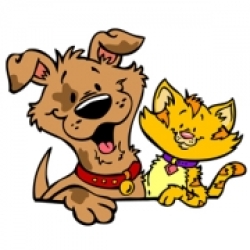 Originally Posted on June 19, 2013
Just as people struggle with seasonal allergies, it can also be difficult for your pets. Pollen and other airborne allergens are difficult for our pets, giving them an itchy skin and coat, watery eyes, sniffles and unbalancing their immune systems. Gratefully, there are natural solutions that are gentle on our pets and tough on their allergies.
A high quality fish oil provides a multitude of benefits for humans and pets. Nordic Naturals is a brand I highly recommend. To learn more,
click here
to my blog posts on the benefits of fish oil. Look for parts 1 and 2.
Click here
for a link that takes you to Newton's Homeopathic, a brand of homeopathic remedies that are wonderful, and they have several to treat allergies. Each one is a liquid that doesn't interfere with any medical conditions or medications and depending on the condition / ailment you're treating, multiple doses can be administered easily with the dropper in a short period of time. Most doses are just a few drops so the bottle, despite it's size, packs a big punch of goodness for your pets and your wallet.
Help your pets thrive with pro-active choices and you most likely will make fewer trips to the vet and have a healthier and happier pet to love for a long time.